"Sometimes I cry. I cry because the government went for a loan to build this factory. But, unfortunately, it is not functioning, and this new government has chosen to abandon it. This government has disappointed us," an angry resident at Komenda, Joseph Eshun, passionately speaks out.
He speaks from a place of pain because he has been unemployed for many years and struggling to eke out a living.
What irks him more is the fact that the factory is idle and currently rusting away.
"He ( President Nana Akufo-Addo) promised that he will fix the factory. But he has not fulfilled that promise. So we are disappointed", he added.
It may sound basic, but Ghana had a dream to start producing sugar locally to reduce the importation of sugar. Hence, the rebirth of the Komenda Sugar factory.
The old factory, built in 1964, became defunct about 30 years ago due to technical difficulties and mismanagement. So resuming operations at the factory was a perfect opportunity to do things right this time around.
7,300 jobs were expected to be created when the factory runs fully.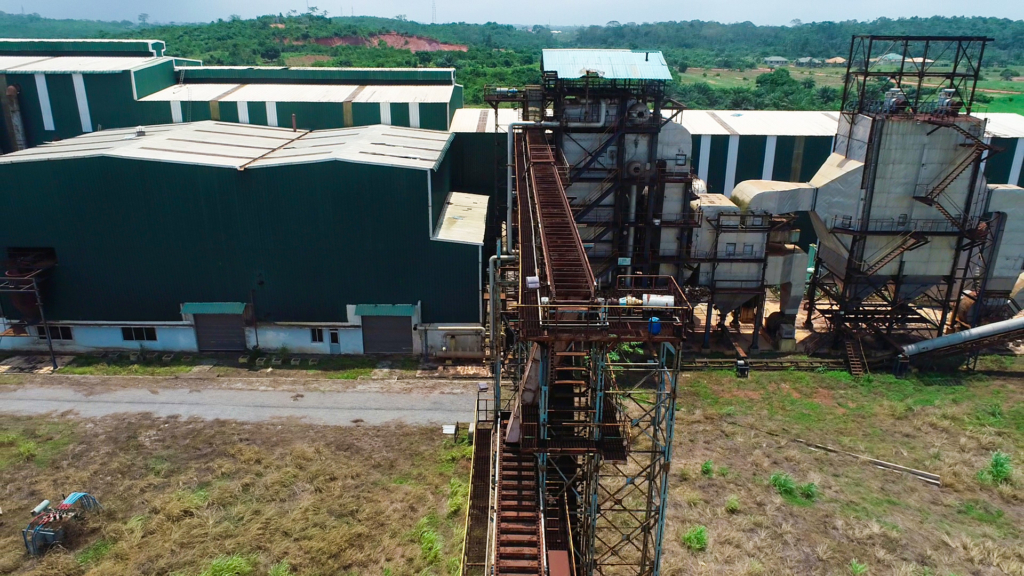 The factory, which can crush 1250 tonnes of sugar cane daily, was expected to put a permanent smile on the faces of the farmers, who would directly feed the factory with raw materials and get paid. On May 30, 2016, the factory restored the hope of unemployed youth who dreamt of finally gaining employment.
Former President John Mahama at the commissioning stated that "the income generated by young people would be phenomenal and be able to change their lives".
The Site Manager in charge of the New Komenda Sugar Factory, Srinivasa Rao, revealed that after sugar production, the accumulated residue of the sugarcane would be used to generate three megawatts (MW) of electricity.
According to him, two (2) megawatts would be used to power the factory, and the remainder would be added to the national grid for the community and beyond.
"The end product, after the production, would be stored in a 4,000 cubic meter molasses tank to be turned into alcohol, ethanol and industrial spirits to be utilized by hospitals and other companies…the factory has received raw materials for initial crushing and processing into quality sugar," he added.
That dream has faded away after 5 years.
The 36.5-million-dollar loan sugar factory is not producing sugar. It is idle and currently rusting away, with parts of the roof worn out and torn. Unfortunately, the facility shut down in July 2016 after a few
test runs. It was due to reopen for full production in October 2016 but never did.
Promises to revive the factory
Many criticized the NDC government for rushing to commission a factory just for votes and not planning properly.
In September 2018, President Akufo-Addo addressed the people of Komenda and stated that his government would put the factory to use.
"The plan for Komenda Sugar factory was poorly executed. The amount of land we need for the sugar, the type of sugar we can grow here, all those things were not properly organized. We are now reorganizing, and we will bring in strategic investors. It wouldn't take a lot of time. Very soon, you will hear from me", he stated.
It took two years for the Trade Ministry to announce Park Agrotech as the new strategic investor. The new strategic investor was expected to hit the ground running and do things right.
Trade Minister Alan Kyerematen, while answering questions in Parliament, stated, "…over the first three years of the agreement, Park Agrotech will invest $28 million in capital expenditure and working capital, including paying an annual concession fee of $3.3 million for 15 years".
The Minister also stated that the company's technical partners would begin a comprehensive programme of action to bring the factory back to life, stressing: "This will bring prosperity to the people of Komenda and its adjoining communities."